I travel a lot, and I have been a loyal Airbnb user. Yes, it's not always perfect. There are plenty of articles in which users have detailed their unpleasant experience (read this one that's currently trending on Medium). I am writing this to inform you all on how the "hosts" have been changing, and simple things you could do to avoid any unpleasant experiences, like the one I just went through.
Since 2016, I have been an Airbnb user. It offered more competitive pricing for lodging options in cities like Dubai or Singapore, so it essentially became a savior for a bootstrapped startup co-founder like myself. Besides, you meet amazing hosts in various cities — and they help you travel like a local.
Things are changing now. More than ever, we have management companies taking care of Airbnb for the owners of various properties. In most of the bookings I have made since last year, there were more agency hosts than individual hosts living in the same (or nearby) property. I guess this was bound to happen. The majority of the property owners usually do not want to deal with the guests like the early adopters of Airbnb hosting.
I am not saying that one is better than the other. When you are dealing with management companies (teams), they are more professional and have all the processes in place. However, they are also prone to some of the organizational issues, such as the communication gap. This is a recount of the trouble I had to go through on my most recent trip.
---
I had booked a master bedroom in Dubai Marina, a few days back. The listing on Airbnb was extremely pleasant, and I was impressed. It offered a fantastic, uninterrupted view of Dubai Marina, and the apartment itself provided near 4-star facilities, with a fully equipped gym, sauna, steam, and the swimming pool. I was quite meticulous in checking the images of the room to assess the room condition since I was planning on staying for two weeks — I wanted it to be perfect.
I confirmed the room description, amenities, and cleanliness multiple times with the host via the Airbnb chat. She was thorough in her response and even greeted me in my native language (which I thought was a pretty nice touch). Her responsiveness, details of the listing, and the price were just what I was looking for in a listing. There was only one roadblock for me, which was the check-in time for 2 pm. The timing was inconvenient for me, as my arrival in Dubai was at 4 am.
However, this got all sorted out within 10 minutes, as my host arranged for an early check-in at 5 am.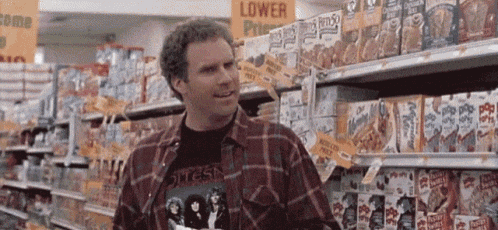 "Awesome!" I felt, and clicked the button confirming my booking, and made a payment for the two weeks' stay (FYI, the cancellation policy was pretty strict, as I could only get the refund of 50% before checking in).
One day before my Arrival:
I get a WhatsApp notification on my phone — I was added to an unknown group. Then I started receiving messages regarding my check-in to the Airbnb booking I had made. I did not find it strange, as I often found Airbnb messenger inconvenient. It was much easier to share location or receive instant notifications on WhatsApp.
However, it started getting weird after five more people were added on to the WhatsApp group.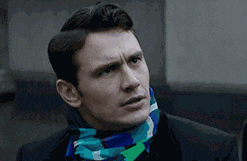 I was no longer communicating with the host that I had initially approached. I was not sure if the message was even directed at me.
Robert says:
There is no room in the XYZ Tower for two people.
To this Steve replied,
He is traveling alone.
Then Robert asked me,
When are you checking in?
I told him I am arriving early in Dubai and I should be reaching the XYZ Tower in Dubai Marina at 5 am. His next response surprised me.
Check-in time is 2 pm…however, we will try our best to accommodate you.
Robert was very polite and supportive. However, this conversation was problematic as I already had my itineraries confirmed by the host via the Airbnb app before my payment. Regardless, I was asked to contact Steve for any check-in related matters.
As I was boarding my flight to Dubai, I received another WhatsApp message saying,
We will be accomodating you in Tower ABC (roughly 1km away from my original booking), and please contact Vikram (with his phone-number) when you arrive for check-in.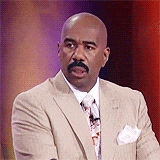 By this point, I told myself, "let future me worry about it."
At the Check-In Point
I arrived at Tower ABC, as instructed on the latest WhatsApp message, at around 4:50. I waited for a few minutes so that it is 5 am, before calling Vikram. He did not pick up my phone until 6 am.
(Let's cut the part regarding my frustration, as Vikram had no idea that I was coming over).
After confirming with his team, Vikram took me to my room booked for me. I was shocked when he opened the door to my room — there were other guests. It was one of the best (?) surprises I have received in 2019. Confused with what's going on, Vikram started checking his phone. It was not his fault — he followed his instructions that he received a few minutes back.
I started getting a bit agitated, as I was exhausted and sleepy. Vikram kept reassuring me, and said to me with a straight face, "I have another master bedroom."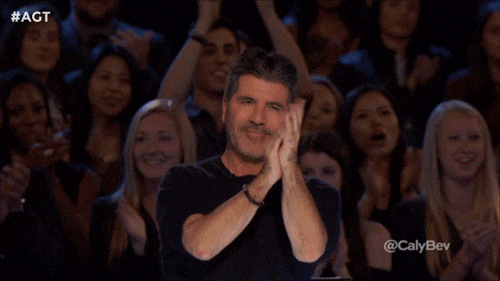 He pulled out another room out of nowhere and delivered it to me. And it was a pretty nice room. Finally, I was able to rest.
Next morning surprise
I woke up the following day and went shopping for some groceries. As I was getting ready to go to work around 10 am, I received a text from Vikram saying,
Sir, the room you are staying in was temporary due to the mix-up yesterday. I have a room for you that you would like, and I think its best if we move the room by 12pm today.
I was speechless. I thought about complaining to the Airbnb — but that would take my time and energy away, as I needed to focus on my work. So, I put my foot down and told him,
I am not going anywhere before I check the room first, and you guys give me confirmation that I will not be asked to move again. This is my final warning.
Vikram did not have a choice — though in hindsight he could have just kicked me out and dealt with the repercussions later. However, he agreed to my request and allowed me to visit the new apartment first.
Again the room was nice. The view from the window was just amazing. I was confused about whether to stay mad at Vikram or to shake his hand.
It had some amenities missing (compared to my initial booking details), but Vikram assured me that would be taken care of, and he did. Finally, I found myself home for the remaining 12 days here in Dubai.
---
Let's assess the situation here. Does my new place suck? No. It's wonderful. Just opposite my Airbnb is a 5-star hotel, with many rooms having a view of my apartment (and not the beautiful sea view), and I am sure those guests paid well above 10x the nightly rate I am paying. Nonetheless, the fact that I had a terrible check-in experience should not be overlooked. Had this been a short stay of fewer than three nights, I would have left a terrible review, or even complained to Airbnb.
I could pretty much give 5% out of the 50% for the seamless check-in experience. And my mood would have been terrible for the first two days of that. I would have, in no way, appreciated what was there for me. Even if the host decided to send over a muffin basket to appease me, I would have shoved it down trash (actually, that depends on the quality of the muffins).
However, my total duration of stay is 14 days — which is pretty long enough to possibly forget some of the hiccups (actually, a major f*ck up) during my check-in process. As I look at the sunset through my window, my frustration toward Vikram and his entire crew gets reduced day by day. After all, it was not the property, nor the ill-intention of people that caused the problem — it was a simple miscommunication.
This team may not be scoring A+ on my overall rating. But I am sure they can aim for a strong B or even B+. Who knows, if the rest of my stay goes impressive, I might forget about some of the incidents during the check-in and might also give them an A-.
---
Conclusion
When using the Airbnb service, do not think it's going to be like the hotel, where after your booking is confirmed, everything moves in your way. NO. Simply because hotels have rigorously trained staff, working full-time at the venue, we cannot expect the same level of service. Airbnb does not work that way. When you make booking through Airbnb, make sure to follow these steps:
Communicate everything though Airbnb App.
RECONFIRM with the host that they are providing you the same room listed on Airbnb. If they hesitate or use the word "similar," don't proceed with the booking.
Explicitly ask whether the person you are chatting on the Airbnb messenger is the host, and will be your contact point throughout your stay or not.
Make sure you get the details of the person who would check you in (get their local number, whatsapp…)
Contact the person checking you in the day before you travel, and let them know that you are coming over, and also communicate the estimated time of arrival — and get the confirmation.
Despite all of this, I will still be a loyal, Airbnb user. Hope you all have a pleasant stay as well 🙂
***The names have been changed to protect the privacy of those involved.***
If you have an extremely unpleasant experience with the Airbnb hosts or face a situation that puts you in any harm, follow these steps to report the host: Report a Bad Airbnb Stay. If you are currently traveling in Dubai, you also have an option to file a complaint with the Department of Tourism and Commerce Marketing.